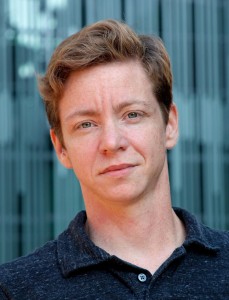 Eli R. Green, PhD is an interdisciplinary scholar in Gender and Sexuality Studies, specializing in transgender education and inclusion.  He holds a PhD in Human Sexuality Studies from Widener University, in addition to Masters Degrees in Human Sexuality Education and Applied Women's Studies.  He is a Certified Sexuality Educator (CSE) through the American Association of Sexuality Educators, Counselors & Therapists (AASECT), and he will be serving as co-chair of the 2015 conference in Minneapolis.  Eli currently teaches undergraduate sexuality and psychology courses at Montgomery County Community College, Philadelphia University and William Paterson University.
LGBTQ Consultant, Specializing in Trans-Inclusion
In his work as an independent consultant, he helps non-profits, service and medical providers, and educational professionals expand their LGBQ and transgender-related cultural competency. He has worked extensively with the NYC Administration of Children's Services LGBTQ Policy & Practice office on multiple projects related to providing LGBTQ & TGNC (transgender and gender non-conforming) youth with affirming services.  In addition co-authoring the Safe & Respected best practices guide, Eli authored the accompanying training curriculum and provided extensive train the trainer support.  Eli is also an approved provider of the required LGBTQ Cultural Competency trainings for the contracted Children's Services providers, and leads NCAA trainings on diversity and inclusion through David M. Hall & Associates.
Research & Scholarship
Eli recently conducted a national study on the effectiveness of teaching transgender-related topics in undergraduate courses, particularly as it relates to reducing prejudice towards transgender and gender non-conforming people.  His ongoing research continues to evaluate the effectiveness of transgender-related education in community-based settings.  
His current scholarly publications include best practices when working with transgender youth in foster care,  work on the politics of transgender inclusion in feminist spaces, creating transgender-inclusive sexuality education, and best practices when teaching undergraduate sexuality courses.  His recent publications include:
Perry, J.R. & Green, E.R. (2014). Safe & Respected: Policy, Best Practices & Guidance for Serving Transgender & Gender Non-Conforming Children and Youth Involved in the Child Welfare, Detention, and Juvenile Justice Systems. New York City, NY: New York City's Administration for Children's Services.  Forthcoming.
Eli's recent webinar on Transgender, Sexuality & Trauma: A Context of Care for Service Providers with FORGE is available here, free of charge.